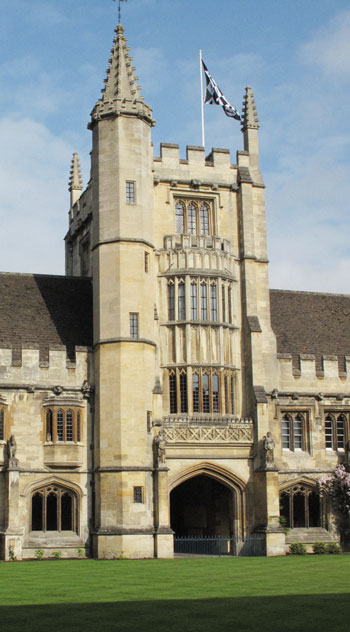 In 1696 the University Press at Oxford acquired Cyrillic font from the Netherlands and published the earliest printed Russian grammar. But the most remarkable of the early connections with Russia was the visit of Peter the Great in 1698, dressed very scruffily and incognito, on a trip from London where he had come to study shipbuilding. He started a visit to the Ashmolean Museum, but was recognised, his incognito status blown and made an immediate exit and returned to London. A group of students arrived from Russia in the mid-18th century, and got into no end of trouble. But a trickle of Russian students, scholars and scientists have been members of the colleges of Oxford ever since.
Today the Hill Foundation provides scholarships for able Russians to take degrees at Oxford University. Since 2000 over a hundred awards have been secured by young Russians, in a wide variety of scholarly fields and from many academic institutions across the whole landmass of Russia.
The Hill Scholars are part of a community of Russians active at Oxford, professors and researchers as well as students. Over the years Hill Scholars have come from universities in many parts of Russia.
In selecting Hill Scholars the selection panel look for people who intend to develop their careers in the Russian Federation in ways that are beneficial to their home society, whether in business, public service, academic life or the arts. There is no restriction as to field of study. The awards are held for the length of the chosen course.
The Scholarships cover university and college fees, and a maintenance grant (£15,285 per annum in 2020-21). The Hill Foundation is a UK Charity (No. 1086396) established in 2001.